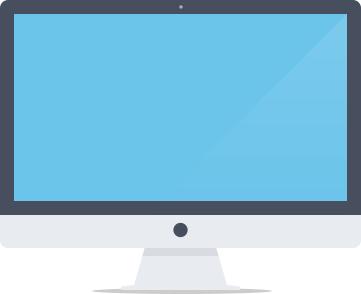 Increase website traffic, get more leads, grow your sales!
Rank Higher in
Maps & Search

SEO
SMM
CRO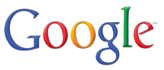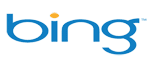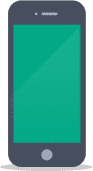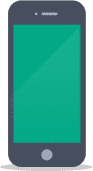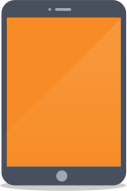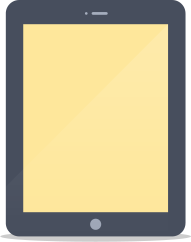 We build great websites! We make sure your website looks great across all platforms. Desktop, Tablets and Mobile Devices.
Responsive Website
Design & Development
PPC
Responsive Ads
SMM Turn fans, friends, and followers into loyal customers.
Social Media Optimization
SEO
SMM
CRO






Your Full Service Digital Marketing Agency
The Web Design, Search Engine & Social Media Optimization Experts for over 20 years
The trend towards local search is growing every day and our clients have been seeing the benefits of our Local SEO strategy. We get you noticed by local customers. 
We get you placed and found online with our full suite of Local SEO services and the latest online marketing solutions. Get more leads, grow your sales.
Link building is and will continue to be a tremendously important component of Search Engine Optimization (SEO). We help you build legitimate and relevant links back to your site.
Otherwise known as Pay Per Click (PPC) marketing. Paid listings on Google AdWords and Microsoft AdCenter can help you reach new customers.
We build great websites! We understand that every business has unique needs. Your website says a lot about your business. We'll help you make a lasting impression.
An effective social strategy can help you grow your business, maintain your social presence and engage with the audience.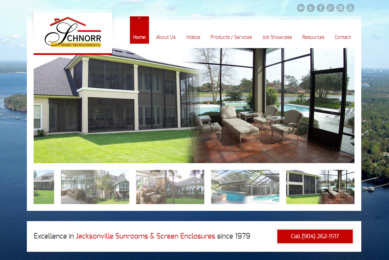 1st Page Google Ranking - Maps & Search - Sunrooms Jacksonville, Screen Enclosures Jacksonville
"I was searching for a company in the Jacksonville, FL area with a great track record in Web Design and SEO. I found that company in Kelly Advantage. After speaking with Kelly Advantage I was able to quickly realize they were the company to take my business to the next level. We now have a great website and a 1st Page ranking in Google, Bing & Yahoo. I would highly recommend Kelly Advantage to anyone looking for Web Design, Local SEO, Social Media Marketing and anything related to online marketing strategy. Very Happy Customer!!!"
Doug Schnorr
Owner - Schnorr Home Improvements
"Working with Kelly Advantage on our new Albright Footcare Center website was a very positive experience. After explaining our vision for the new website, Kelly Advantage was able to build us a great website. Kelly Advantage was very professional, answering all questions in a timely manner and in a way in which we understood the entire website redesign process. We now have a very professional, easy to navigate and responsive website which looks great on a desktop, tablet and mobile devices. Very happy customer. Highly recommend Kelly Advantage."
Keri Albright
Owner - Albright Footcare Center
"Kelly Advantage has done an outstanding job listening and then creating a website for Blue Abstractions, my website for online guitar lessons. Kelly Advantage has the professionalism and focus needed to build great websites. I consider Kelly Advantage as a true partner to my business growth. Thank You very much for the great work. Highly recommend Kelly Advantage."
Tommy Bush
Tommy Bush - Blues Abstractions
"Kelly Advantage did an outstanding job creating a great website for A1A Guitar Studio. I am also now ranked on the first page of Google which has helped grow my business. It has been a great experience working with Kelly Advantage. I am a very happy customer. Highly recommend Kelly Advantage!!!"
Tommy Bush
Owner - A1A Guitar Studio
"Kelly Advantage built a great website for our tire retreading business here in Jacksonville, Florida. They were also able to get us ranked on the first page of Google which has helped develop new leads for our business. Couple their web design / graphic design capabilities together with coding skills and online marketing know-how and you have a winning combination of successful results to grow your online business. I highly recommend Kelly Advantage!!!"
Jennie Migliares
Owner - National Tire Solutions
"I have been working with Kelly Advantage for the past 15 years and have to say they are truly fantastic. I do not know where my web presence would be without them working with me. They provide quality work and they meet all my deadlines. Kelly Advantage is exactly what I look for in a web design and SEO firm. I would highly recommend Kelly Advantage."
Chuck Steininger
Owner - Steininger's Cleaners
"Kelly Advantage is a very professional organization that puts the customer first. I consider Kelly Advantage a top notch website design and SEO firm. We also developed a corporate identity package for Solstice Lawn Care including newly designed logo for our website, business cards, letterhead, envelopes and vehicles. If you want a great website and great marketing you need to go with Kelly Advantage."
Jimmy Walters
Owner - Solstice Lawn Care
"Since I've been using Kelly Advantage as my digital marketing agency, I have seen a definite improvement in both my website appearance and web presence in my market area. They have all the tools and knowledge to make your business climb and maintain an excellent position on Google and other search engines. Highly recommend hiring Kelly Advantage!!!"
Brian Greene
Owner - Beaches Inspection Services
"Kelly Advantage built the initial website for Pink Lawn Care, and has maintained it since launch.  Within a month or two we were on the first page of Google, and we have stayed there for the past 3 years.  The impact to the business is substantial, as we have doubled in size every year.  I think Kelly Advantage is an SEO genius, and I highly recommend using their services."
Dan
Owner - Pink Lawn Care
"I have been thrilled with the work Kelly Advantage has done on my website.  As a FinTech startup, a professional looking webpage is crucial.  Since the launch I have heard nothing but incredibly positive comments about the page.  I would highly recommend Kelly Advantage to anyone looking for a professional looking website."
Dan
Owner - Baseline Analytics, LLC
"There are so many things to see in our businesses. We wanted to be sure our websites for Country Cupboard Inc and Mattys Sporthouse Grill were very visual and reflected who we are. Kelly Advantage did a great job in capturing who we are in the design of our websites. I want to thank Kelly Advantage for making us look good."
Chris Baylor
CEO - Baylor-Hamm Companies
"We wanted a simple website for our pest control business. I am truly fortunate to have had Kelly Advantage design and promote my website. Their expertise is unmatched in the Jacksonville, FL area. If you want the best, go to Kelly Advantage. You will not be disappointed. Highly recommend."
Bill Russell
Owner - Russell Pest Solutions